Experienced Pool Professionals!!
For the last 18 years our family-owned and operated business has provided expert maintenance and repair services, pool renovations, emergency repairs and more for homeowners and commercial and municipal pool management throughout the greater Riverside area. We are quick to respond to our customers when they call and we maintain an amazing group of pool technicians that are highly trained, licensed and bonded hourly employees. Our technicians are paid by the hour not by the stop, so your pool gets the time it needs.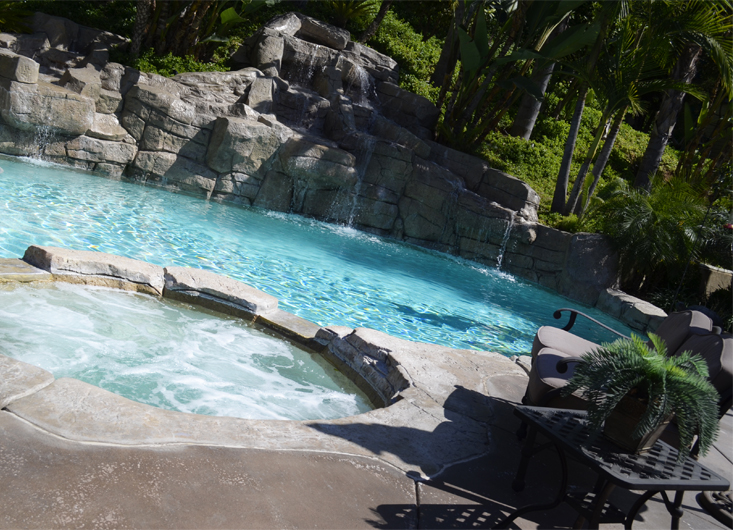 Our goal is to keep your pool in pristine condition, and to keep it easy for you so you can have fun!
We offer a wide range of pool services to keep your pool in pristine condition!
We have the tools and experience unmatched by most small pool companies.
You can be assured that we know our chems and how to take care of your pool!
We're licensed and bonded, and our team of service men are CPO certified.
We do it all! Green to Clean!!
Weekly Pool/Spa Cleaning, Filter Cleans, Maintenance,
Draining, Chlorine and/or Acid washes, high pressure washing (easier on plaster),
Repairs & Equipment installation (pumps, heaters, lights, salt "saline" systems, Programming Automated Lighting, and more.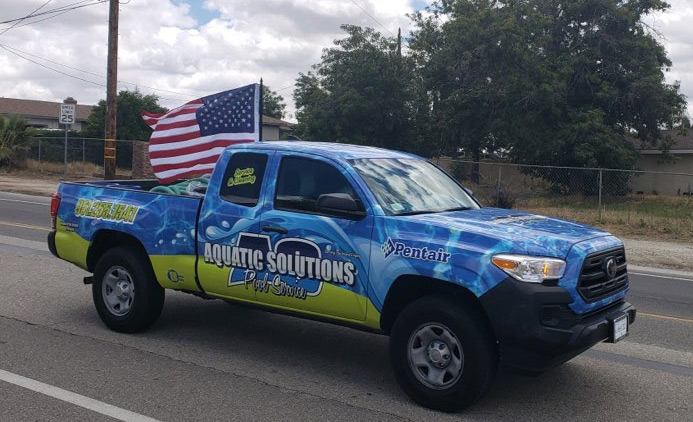 Why Use Aquatic Solutions?
Hi it's Jeff with Aquatic Solutions, I wanted to talk to you for a minute about why you should choose Aquatic Solutions as your pool service provider.
My team is hourly based verse being paid per stop which means that they can spend the time they need to get the job done right. We have been in business for 18 years so you know we are here to stay. We provide sign in sheets in every timer box so you can see when we were there and who serviced your pool. We place the chlorine floaters in places where it won't damage your steps and we use high quality chlorine to save your tile line from scum build up. Our team is CPO Certified which means they have passed the hard test to become a Certified Pool Operator. We are also licensed and bonded so you can have peace of mind when our team is on your location.