Experienced Pool Professionals!!
For the last 18 years our family-owned and operated business has provided expert maintenance and repair services, pool renovations, emergency repairs and more for homeowners and commercial and municipal pool management throughout the greater Riverside area. We are quick to respond to our customers when they call and we maintain an amazing group of pool technicians that are highly trained, licensed and bonded hourly employees. Our technicians are paid by the hour not by the stop, so your pool gets the time it needs.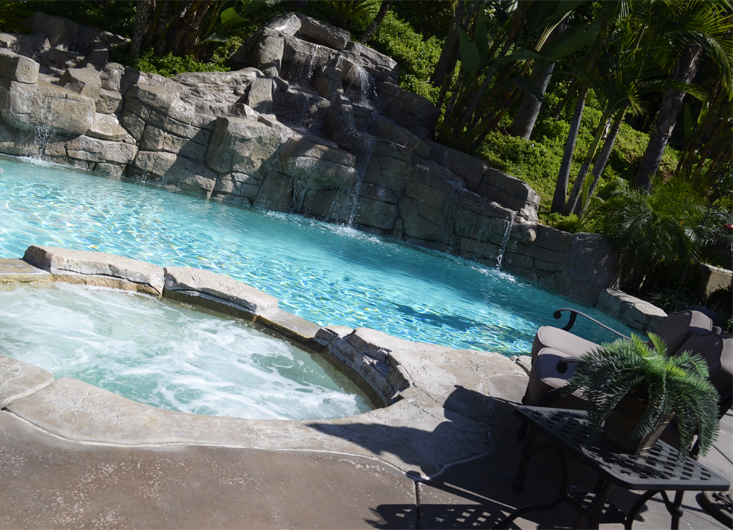 Our goal is to keep your pool in pristine condition, and to keep it easy for you so you can have fun!
We offer a wide range of pool services to keep your pool in pristine condition!
We have the tools and experience unmatched by most small pool companies.
You can be assured that we know our chems and how to take care of your pool!
We're licensed and bonded, and our team of service men are CPO certified.
We do it all! Green to Clean!!
Weekly Pool/Spa Cleaning, Filter Cleans, Maintenance,
Draining, Chlorine and/or Acid washes, high pressure washing (easier on plaster),
Repairs & Equipment installation (pumps, heaters, lights, salt "saline" systems, Programming Automated Lighting, and more.
Why Use Aquatic Solutions?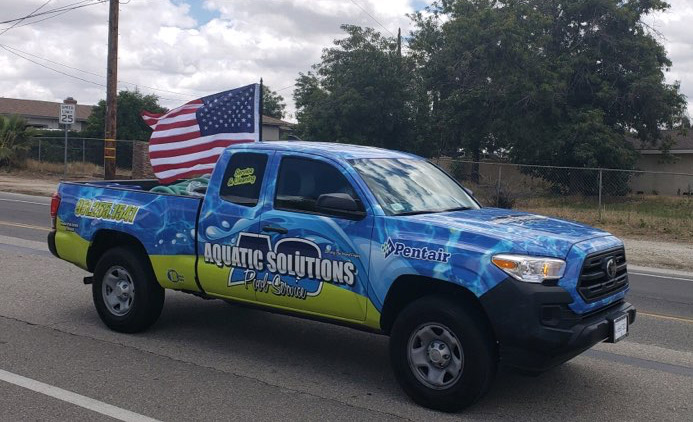 Hi it's Jeff with Aquatic Solutions, I wanted to talk to you for a minute about why you should choose Aquatic Solutions as your pool service provider.
We have been in business over 21 years! Our team is hourly based, verses per stop: and will make sure your pool is spotless even if it takes a little more than expected. There is a sign-in sheet in your timer box, so you know we show every week! A second index card is located in the timer box as well for when the filter was cleaned and other important notes.
We use the highest quality chlorine tabs with least amount of filler to save the tile line from scum build up! We also tie the chlorine floaters to the wall socket or the cleaner line to prevent the steps from bleaching.
AQS Pools uses a salt probe to make sure you have enough salt in your pool system to ensure your chlorinator is working efficiently.
We have a portable vacuum that allows us to vacuum up leaves and dirt without using your equipment.
We are fully insured: including workman's Comp.
Holidays and weather days, we try to move your service day to Friday, so you don't get skipped!
Each member of our team is a Certified Pool Operator which means they have taken the difficult exams to become the best pool operators in the industry.
Payment is due by the fifteenth of the current month. We bill for forty-eight weeks in the year the other four weeks are for weather-related and our week off vacation at Christmas.
Around April we offer a pool R/X sold at our cost for $70. It is an Enzyme ball that goes in the pump basket to help break down the water hardness and helps maintain the chemical balance.
***we do recommend getting your water tested at a Leslie's store from time to time